Young Woman of the Year
Bluescope Win Community Partnership
Robertson Show Young Woman of the Year Competition
In 1962 the first Miss Showgirl Competition was held at Sydney Royal. The competition remains the same, however after 50 years it has undergone a name change reflecting the importance of the program along with its evolution.
The young women entering today have great insight and knowledge of the issues faced in rural NSW, they are involved with their communities and are confident ambassadors. They are young women with purpose and ambition and ready to face the challenges and rewards offered by the agricultural show movement and deserving of the title The Land Sydney Royal Ag Shows Young Woman 2023 and the role of custodian and ambassador.
Robertson Show is looking for its 2023 YOUNG WOMAN OF THE YEAR to represent the show at events though the year and to compete at the regional finals with an aim to be a representative at Sydney Royal in 2024.
The competition is open to young women 18 years to 25 years, with judging to be held on the 5th March 2023.
To enter or for further information email: robertsonshow@bigpond.com or phone: Georgia 0409 528 344
About the Bluescope Win Community Partnership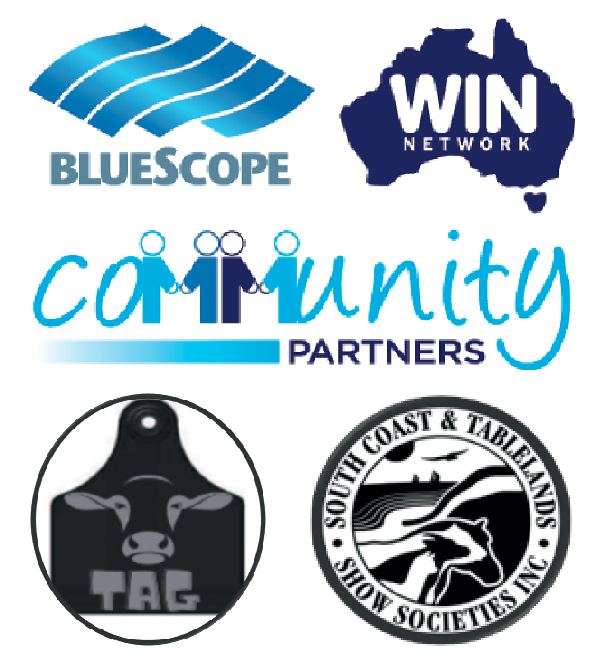 The BlueScope WIN Community Partners program sees two iconic businesses in the Illawarra joining forces to create a local community support fund.
The partnership, now in its 9th year, contributes a significant amount to projects and programs that meet real needs in the Illawarra. Collectively, it's all about making a real difference to the Illawarra community.
BlueScope Win Community Partnership have been proud supporters of "Youth in Ag" events since 2014 including the Young Farmers Challenge at Kiama, Albion Park and Dapto Shows, and numerous "Youth in Ag" workshops which have been pivotal in sustaining the agricultural show movement. The Ag Group South Coast & Tableland would like to thank BlueScope Win Community Partnership for their continued support in the youth in agriculture movement.